Manusa develops and manufactures all its products. From our headquarters in Sant Cugat del Vallès (Barcelona) and our facilities in Valls (Tarragona), we give response to the needs of all our customers.
More than 45 years of experience. Right from the start we have been committed to innovation and technology to provide our customers the best product, adapted to the market and their needs. We leave nothing to chance. We only use top quality materials for the manufacture of our doors and they are subject to the strictest quality controls.
During the production process we test them one by one with continuous opening and closing for 24 hours to guarantee they function perfectly. Exclusive solutions for every customer. Our team of professional experts, designs, manufactures, installs and maintains more than 20,000 doors each year.
This leading infrastructure means we can guarantee an immediate response and offer the best service. The satisfaction of our customers is our reward and this drives us to keep improving every day. International presence. We are present in more than 50 countries through exclusive distributors that have received training at our facilities in Spain to guarantee our consistently high level of customer support and service.
single sliding automatic door is the simplest way to achieve a touch of distinction in any environment.

Leaves with a unique aluminium rail at the top of the glass The leaf is transparent, with a unique aluminium rail fixed at the top of the glass, with the rest of the perimeter left bare (without a frame). This type of leaf offers the most transparency possible, and total transparency is even possible with the Manusa Visio Hidden Rail / Full Glass operator.

Bi-part telescopic doors: Sliding door with 4 sliding leaves that move in pairs in opposite directions.The sliding leaves retract one behind the other to leave the maximum possible opening at the centre of the door.
Single slide telescopic doors: Sliding door with 2 sliding leaves that move to one side. The sliding leaves retract one behind the other to leave the maximum possible opening at one side of the door.
Curved door consists of a single slide or bi-part automatic door with one or two sliding leaves that move radially. The door may be concave or convex and with different radius and degrees of curvature. The combination of two curved doors creates circular doors, ideal for entrances that are both exceptional and functional at the same time.

Revolving doors :

The base of a revolving door is to maintain the temperature climate of the interior of the building. Additionally, it offers grand elegance and singularity to the entrance of any emblematic location.
Full framed panic break-out: The panic break-out door, with the leaves fully framed with profiles throughout their perimeter offers high resistance and durability, which makes it suitable for high traffic sites.
fire-resistant door consists of a bi-parting or single sliding automatic door with fire-resistant properties. Recommended for delimiting sectors with greater fire risk and avoiding fires spreading outside of these sectors, for example in car parks, restaurant kitchens, materials storage areas, etc.
hermetic doors unite the advantages of an automatic door with the seal and hygiene required in clean room environments.
- Single Sliding -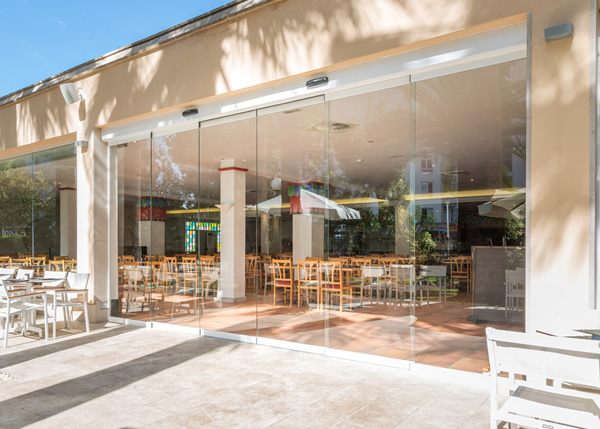 - Telescopic -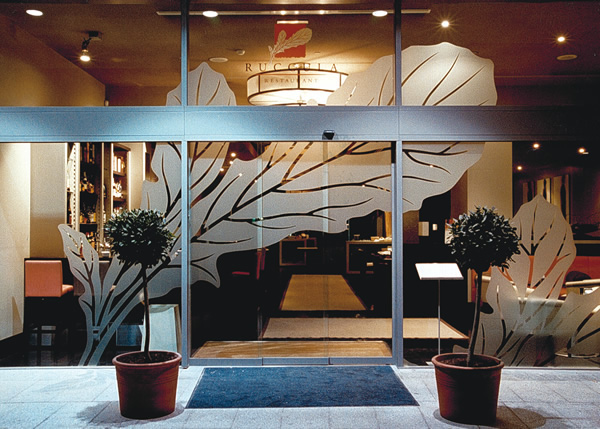 - Curved -
- Revolving -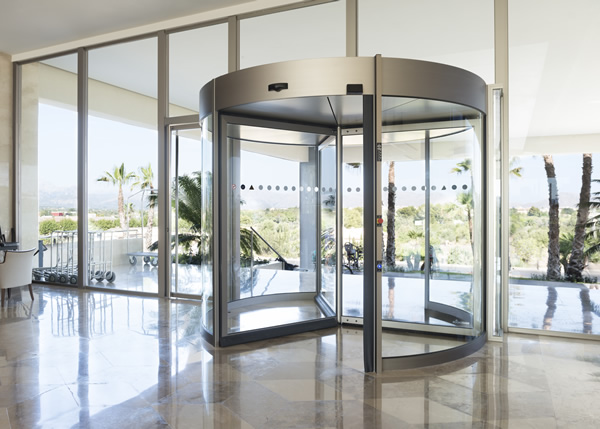 - Full Framed -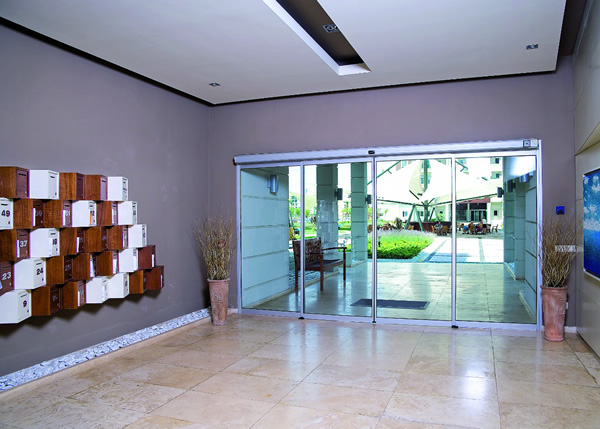 - Fire Resistant -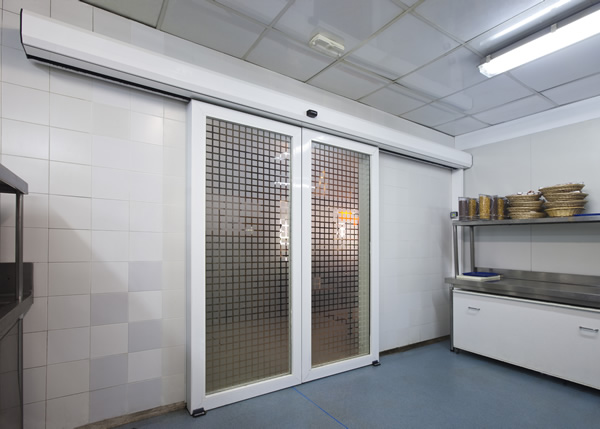 - Hermetic -